Global distance learning solutions since 2010.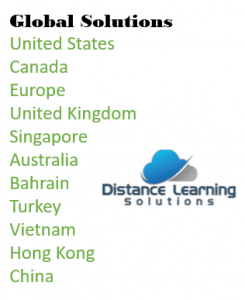 Options for integrating BigBlueButton with your  LMS/CMS.
 Do you have your own Moodle/Wordpress/Canvas or other supported LMS/CMS server?
The BigBlueButton moodle/wordpress plugins that can be installed on your own moodle/wordpress instance provides access to a test bigbluebutton server. This server is not production ready, and often runs beta and development builds.  It also is not secured, and may me down from time to time, or overloaded with test users.   Get affordable production BBB with downloadable MP4 recordings.
Get Premium Production Hosting with MP4 recordings
You can subscribe to a premium shared DistanceLearning.Cloud BigBlueButton hosting service that integrates to your LMS/CMS.
For schools and tutoring businesses.
These plans allow for larger class sizes up to 100 users, and provide permanent storage of your class recordings as long as you have an active subscription. Recordings can be converted to a downloadable .mp4 file which can be played offline or uploaded to your vimeo/youtube channel.  Concurrent users are the total of all users on server at the same time.
Maximum meeting size is 100, Cameras should be limited to 5 cams per meeting for best performance.  Plans support multiple classes being held on LMS at the same time as long as concurrent users not exceeded.
Shared Plans : All plans have unlimited hours, and recording storage. 
100 Concurrent Users   150 USD Month
200 Concurrent Users   300 USD Month
300 Concurrent Users   450 USD Month
We offer hosting with no contracts, and a 30 day risk free money back guarantee.  Free integrations services are available to help you get up and running quickly.
Select the plan and server location that works best for you.   You can upgrade/downgrade anytime.
NOTE:  Users are measured concurrently. Meaning a 100 User plan can for example have 1 session with 100 users, or 5 sessions with 20 users.
All plans have unlimited hours, and recording storage. 
BigBlueButton is hosted "Nearest You" in one of 10 global data centers.
 Order Here
Do you have or want your own dedicated BigBlueButton server and need help?
We provide a full range of installation and consulting services to get your BigBlueButton server up and running.
We also have branded and dedicated server offerings. More info can be found here. Dedicated and Branded Servers
Scaling BigBlueButton for more than 300 users.
If you need help scaling a cluster of BigBlueButton servers to support 300-50,000 concurrent users check out Scaling BigBlueButton page
Check out our Services Page, we will be glad to assess your project and provide assistance.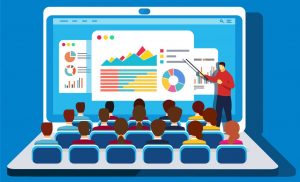 About Us.
DistanceLearning.cloud's products and services for BigBlueButton are not endorsed or certified by BigBlueButton Inc or Moodle Pty Ltd.
We are an independent US Corporation that has provided scaled and global commercial BigBlueButton services to hundreds of customers and re-sellers since 2010.   We host BigBlueButton at SCALE in the United States, Canada, and throughout Europe and Asia.
BigBlueButton and the BigBlueButton Logo are trademarks of BigBlueButton Inc.