Custom Attendance and Engagement reports can be generated for every meeting or class session. Reports are delivered via html or pdf, and can appear in LMS's such as Moodle will no modification.
Not only do you know who and how long participants attended. You can see how they participated, and if the instructor was engaging his/her students.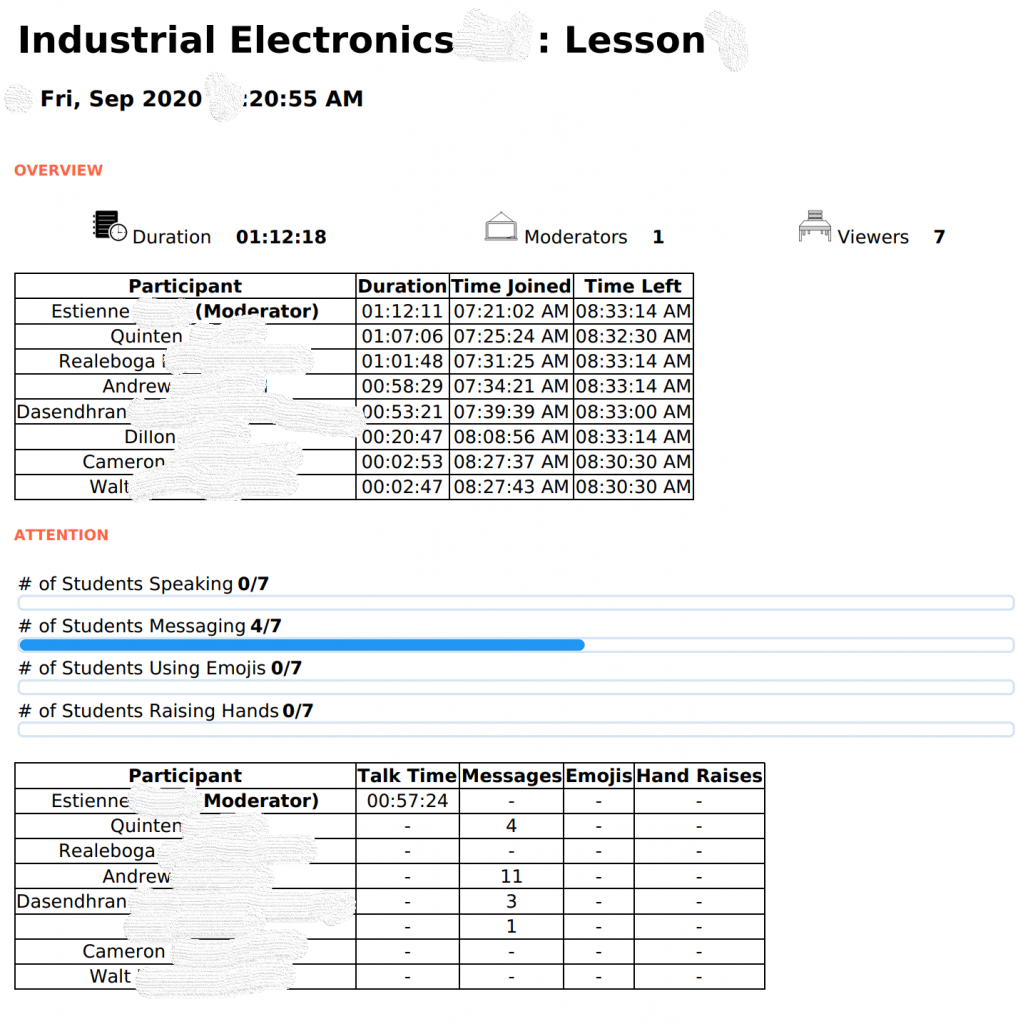 This service can be automated with our Recording SAAS on any BBB server or installed on premised for larger implementations.
This service can also be added to any dedicated server offering.
Please contact us for more information.